Fertility treatment can be a numbers game, like a cruel game of Roulette, which can, if you're lucky, let you hit the ultimate jackpot. This is not meant to be a podcast about the miracle that is Rosie, it's about the road Chris travelled with his partner Patricia and recognises that for many, dreams just don't come true, but for some, they really do. It's a very personal story, with some difficult and uncomfortable truths, expert comments, different male perspectives and facts that hopefully help anyone going through the highs and lows that Chris went through. Throughout the podcast we'll go behind the curtain at the clinic and meet the consultants, embryologists and those who helped us through the whole process.
Episodes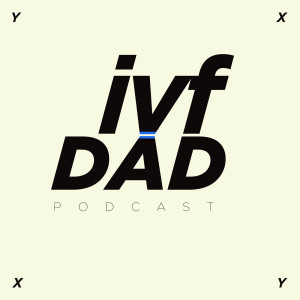 Wednesday Jan 27, 2021
Wednesday Jan 27, 2021
As first timers, we couldn't be anything but hopeful on our first Embryo Transfer day. I talk about the process of our blastocyst being transferred and how it can all seem overwhelming and confusing - especially when you're looking at the screen and the doctor is asking  "Can you see it?" (No is the answer, but I say yes anyway.)
It's not a straightforward stats game but I get an expert to help us make sense of the numbers as we begin the anxious 10 day wait for positive news.
*Expert explanation of what a Blastocyst actually is, what the quality coding means and what the chances are of success  from Emma Whitney , Embryologist.
*Day by day what happens up to the Embryo Transfer and then the longest 10 days wait of our lives.
*What's it like working on 20,000 transfers. A chat with Sonia Fuentes Lorente our ultra positive Embryo transplant nurse.
*The difficult decisions - 1 or 2 blastocysts and w

hy defrosting an embryo is  possibly quicker than turning it round to three in the microwave.