Fertility treatment can be a numbers game, like a cruel game of Roulette, which can, if you're lucky, let you hit the ultimate jackpot. This is not meant to be a podcast about the miracle that is Rosie, it's about the road Chris travelled with his partner Patricia and recognises that for many, dreams just don't come true, but for some, they really do. It's a very personal story, with some difficult and uncomfortable truths, expert comments, different male perspectives and facts that hopefully help anyone going through the highs and lows that Chris went through. Throughout the podcast we'll go behind the curtain at the clinic and meet the consultants, embryologists and those who helped us through the whole process.
Episodes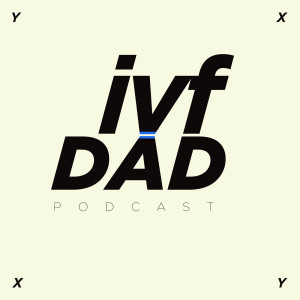 Wednesday Feb 10, 2021
Wednesday Feb 10, 2021
You have to have something in the first place to lose it, and that in a way is crueller.
This episode discusses a  difficult topic - loss. Nothing can prepare you for the  pain of a miscarriage, but it is important to remain as a team at this time. Whether you feel strong or not, you're in it together and the support of each other is vital.
But here's the but. There's not much written on this subject  from a male perspective and it can be a difficult burden for the partner when you don't have the physical pain .  I talk about how to let yourself grieve and giving yourself time to accept. I'm also joined by a counsellor at The Lister Hospital who provides some practical advice.
Facts and figures.

Dealing with mental pain as well as physical.

How to break the news to your family and cope with work.

How to move on and think about the next stage in your fertility journey as a couple.

How to mark your loss in a way that means something to you.