Fertility treatment can be a numbers game, like a cruel game of Roulette, which can, if you're lucky, let you hit the ultimate jackpot. This is not meant to be a podcast about the miracle that is Rosie, it's about the road Chris travelled with his partner Patricia and recognises that for many, dreams just don't come true, but for some, they really do. It's a very personal story, with some difficult and uncomfortable truths, expert comments, different male perspectives and facts that hopefully help anyone going through the highs and lows that Chris went through. Throughout the podcast we'll go behind the curtain at the clinic and meet the consultants, embryologists and those who helped us through the whole process.
Episodes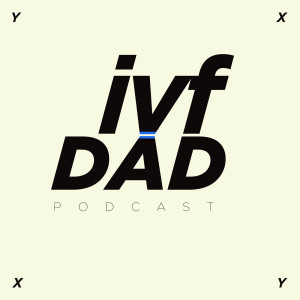 Tuesday Jan 19, 2021
Tuesday Jan 19, 2021
So we're at the point in our IVF journey on Egg Collection day, there is a nervous wait as the female goes  under anaesthetic, the man normally gets the call to do his  bit  and you anxiously wait. This is our story.   How many eggs if any will they collect? Will they fertilise? Will they survive and reach blastocyst  stage? Will we go through to the next stage? It's like x factor but even worse. 

We meet one of the  Embryologists who are so important in this process.  Can we make it through to the next stage?
*Facts about ICSI - how it works

*The male partners role on Egg Collection day.

*A chat with our embryologist Emma Whitney, Lister Hospital and ask the questions I wish I had asked at the time.

*What happens under the laboratory lights during fertilisation.