Fertility treatment can be a numbers game, like a cruel game of Roulette, which can, if you're lucky, let you hit the ultimate jackpot. This is not meant to be a podcast about the miracle that is Rosie, it's about the road Chris travelled with his partner Patricia and recognises that for many, dreams just don't come true, but for some, they really do. It's a very personal story, with some difficult and uncomfortable truths, expert comments, different male perspectives and facts that hopefully help anyone going through the highs and lows that Chris went through. Throughout the podcast we'll go behind the curtain at the clinic and meet the consultants, embryologists and those who helped us through the whole process.
Episodes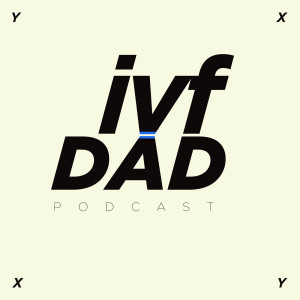 Tuesday Mar 09, 2021
Tuesday Mar 09, 2021
As fertility treatment ends, pregnancy begins...
After another set back we finally get the news we have been waiting for and we are let out into the big wide world! It came as a shock leaving The Lister Clinic to go and deal with the normal pregnancy dramas that others go through. There are still lessons to be learned; this isn't a 9-month journey, this is a six years and 9-month journey, and there is a lot of anxiety and pressure that goes with "Being pregnant after fertility treatment." 
The final episode tells the last chapter in our story and the miracle that is now our daughter Rosie. I talk through some tips on how to get you through this final exciting, but stressful stage.  
*The importance of hope and never giving up
*Facts around bleeding in pregnancy
*What to do if you are still on your own personal journey
A bonus montage right at the end. Keep listening!
A shout out to all those that made this journey and podcast possible
Thank you for listening, this has been series 1 of IVFDAD, stay healthy, stay positive and remember, it only takes one.